Jondra Harvest Moon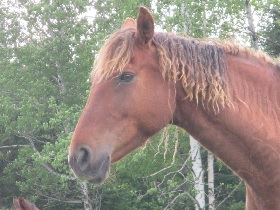 Sold
Harvest is a chesnut mare born on October 22th 2003 during the harvest moon. She is 14.2 hands tall and registered with ICHO (754-D).
Progeny
T-Boucly Amber Sylver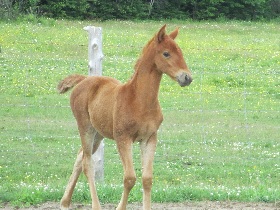 Sold
Sire: Jondra Sylver Moonlight
Dam: Jondra Harvest Moon
Amber is a chestnut mare born on June 5th 2016 and should be around 15 hands tall. She doesn't have curly hair but have hypoallergenic traits like other curlies. She can excel in many disciplines based on her lineage and should be a versatile horse. Her parents are from a great dressage lineage. She is very sociable and curious. She spends a lot of time with children and love their company.