Foal and filly
T-Boucly Gandalf Sylver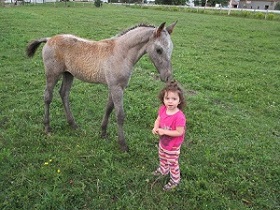 Sire: Jondra Sylver Moonlight
Dam: Whirlwind Chip
Gandalf is a grey gelding born on June 19th 2014 and should be over 15 hands tall. He will probably not have magical powers as his name might suggest. He will nevertheless be able to seduce you at first sight. He is cheerful, easily approachable and curious. He should turn completely grey much earlier than his father, who was grey at age 3.
T-Boucly Altesse Sylver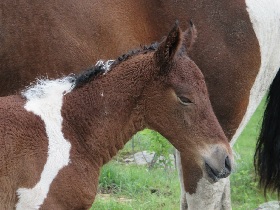 Sire: Jondra Sylver Moonlight
Dam: Whirlwind Chip
Altesse is a bay pinto mare born on June 2nd 2015 and should be around 15 hands tall. She is sociable and a fast learner.